We provide a simple and dignified funeral service, with a bespoke ceremony, on a day and time of your choosing.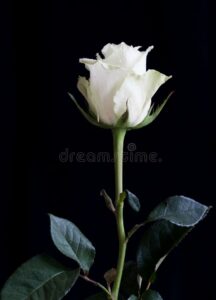 After the doctor has issued the Medical Cause of Death Certificate, and when you are ready, we will collect the person who has died from hospital, carefully wrap their body in a soft cotton shroud, and take them to our mortuary facility.
You will usually register the death at the Register Office in the district where the death occurred.
Amanda or Lucie will come and see you at home to talk everything through and complete all the necessary paperwork. You can choose the venue, day and time of the funeral service. Easthampstead Park Crematorium has a 24 hour online booking system so a booking can be made at your home there and then. The new second chapel, named 'Wellington', has now opened, complimenting the original chapel – named 'Braccan', offering more choice of dates and times.
You will have time to plan the ceremony content and music/slideshow choices yourselves, or discuss, liaise and agree the details with the person who will be creating the funeral ceremony for you.
On the morning of the funeral we gently place the body in a simple wood veneered coffin and take it to the crematorium before the funeral. The coffin will be placed in the crematorium chapel before you and your guests arrive.
Simple cremation funeral services and costs included:
Fees for cremation certificates
Completion of all necessary paperwork
Collection of the person who has died from hospital**
Care of the body prior to the funeral
Simple wood effect coffin
Transferring the coffin to the crematorium
Funeral ceremony at a local crematorium
with your choice of a weekday time*
Minister or Celebrant fee
Crematorium fee
Ashes collected and returned to you
Total Cost around £3,060.00*
*Assumes a weekday cremation at Easthampstead Park Crematorium
**Additional fees will apply for transfer from a private home, nursing home or hospice.
If the person has died at home, or in a nursing home, or seeing the coffin arrive in a cortege is important to you, or you feel the need for viewings, please let us know. We can provide a complete service to include collection from home or hospital, hearse, limousines and chapel viewings at a reasonable extra cost.
Please call us or see our price estimator.