*OMICRON COVID-19 LATEST UPDATE 04/01/2022 from EVELYNS FUNERALS*
The Omicron variant of Covid-19 is still on the rise and seems to be increasing throughout the country and as Funeral Directors we are trying our best to keep us and you safe.
The local Crematoriums are still allowing unrestricted numbers, but if this is to change we will advise you accordingly. You will all need to wear a face covering while attending the crematorium for a funeral service, but if you have any symptoms we ask you do not attend the funeral for your protection and ours. We will still try to accommodate the time and day you would like to have a funeral but this will be subject to availability of the Crematoriums, Celebrants and Ministers we will work with, you and them to get it right and at the moment crematoriums are quite busy.
We are at this time we are trying to minimise the amount of visitors to our office as possible, if you are attending to arrange a funeral this will be on an appointment only basis, we will continue to sanitise our offices after each client visit. We ask you to use hand sanitiser before you come to the office and wear a mask at all times.
If you or a family member have any symptoms of Covid-19 we ask that you do not visit us or attend the funeral.
We are not going to do face to face arrangements at your home at this time, this will be done via social distancing at our office or if required we can do arrangements via the telephone, zoom or email which ever works for your family.
We are a small company and we can not guarantee that we will have full staff at all funerals as some may be unavailable due to self isolation,
Also if your chosen celebrant becomes unwell we will do our best to find an alternative but we can not guarantee this will be possible.
We strive to minimise the disruption but I'm sure you appreciate much of this is beyond our control. The situation is changing daily we therefore are unable to give you any promises other than we will do our best for you and your family. Please stay home if you can, stay safe and be kind to each other.
Amanda and Team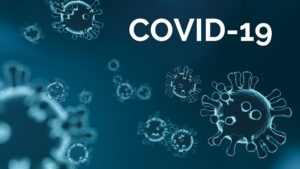 Evelyn's Funerals is very proud to be recommended by the Good Funeral Guide for a fifth successive year in 2020.
There can seem to be so many choices to make when arranging a funeral.
Perhaps you are looking for a no fuss direct cremation or burial, a simple cremation funeral, a natural burial, help with arranging a home funeral, or something altogether different.
Whatever you're thinking of… speak to us,we are here to listen, to understand and to meet your requirements.
What we offer: