Covid-19 Update April 2021
We are still working under strict government guidelines, which can be found on the Gov.uk website.
Crematoriums and Churches are only allowed a certain number of mourners to attend services based on the square footage of their venue. This differs from each location, so below please find a list of the local crematoriums we use on a regular basis, and their current allowed number of mourners. All of these locations do however offer a [chargeable] Webcasting service, to allow unlimited numbers to dial in and watch the service from home. Please speak to us if this is something you would like to consider.
As with all other government and Crematorium guidelines, we would like to remind you all that the pandemic is not over yet, and you should still be socially distancing throughout the service, unless within a family or support bubble, hand sanitizer should be used and is provided at all venues, and face masks should be worn at all times unless you are speaking during the service or hold an exemption.
As of Monday 17th May 2021 the number of mourners allowed to attend local crematoriums are as follows;
Aldershot Park Crematorium – Maximum 30 Attendees (with seating plan)
Guildford Crematorium – Maximum 40 Attendees (with seating plan)
Easthampstead Park Crematorium – Maximum 30 Attendees
Woking Crematorium – Maximum 30 Attendees
(Please note that these numbers do NOT include babies and toddlers)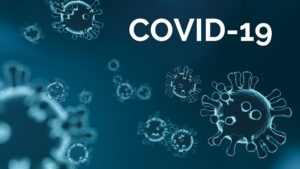 Evelyn's Funerals is very proud to be recommended by the Good Funeral Guide for a fifth successive year in 2020.
There can seem to be so many choices to make when arranging a funeral.
Perhaps you are looking for a no fuss direct cremation or burial, a simple cremation funeral, a natural burial, help with arranging a home funeral, or something altogether different.
Whatever you're thinking of… speak to us,we are here to listen, to understand and to meet your requirements.
What we offer: